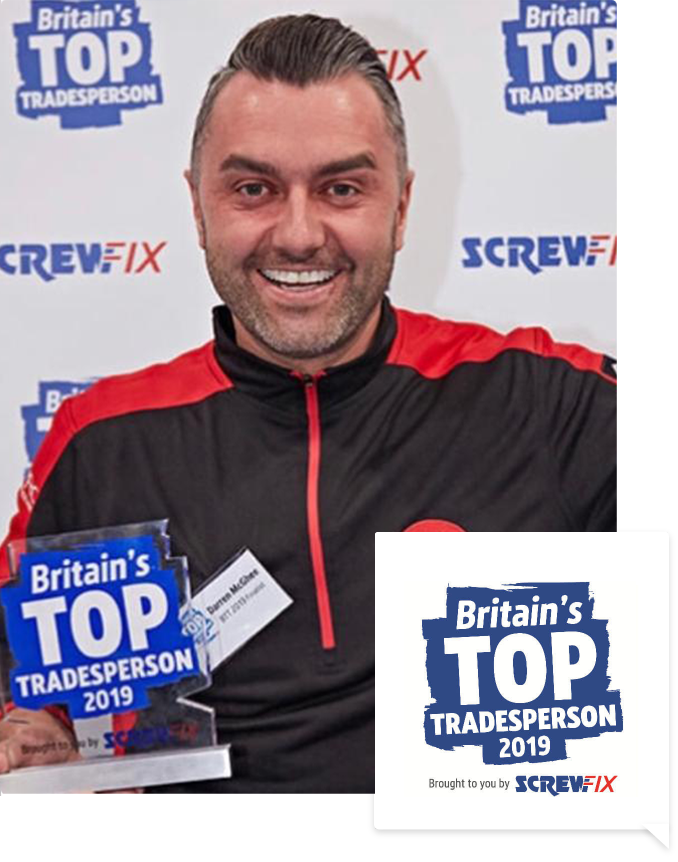 Darren McGhee
Winning apprentice of the year in his first year at college was enough to encourage him to always be at the top of his game.
Three years later, he walked away with three consecutive apprentice of the year awards (which has never been done before or since) and left with all Scottish Vocation Qualifications in roof tiling and advanced craft.
Winning this award has taken Darren from strength to strength and made him decide to give something back to the roofing industry. The DMG Academy of Roofing is his way of passing on his skills, creating a legacy and giving back to the community.