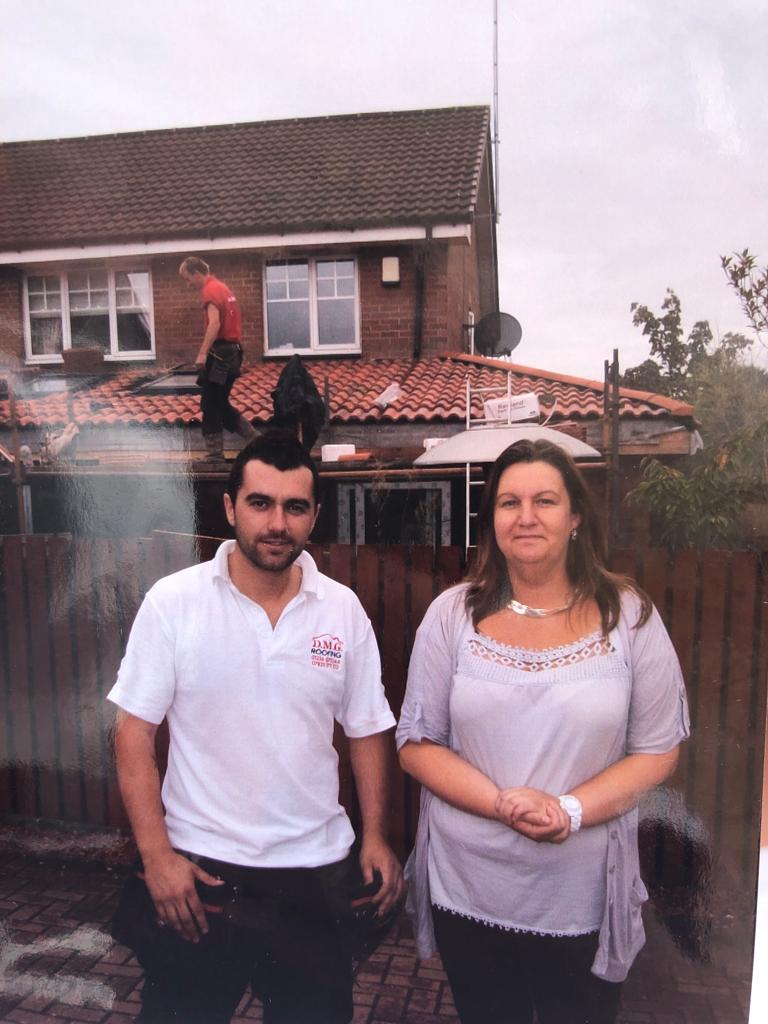 A BUILDER came to the rescue when a couple were left with a shoddy roof over their heads.
The Broomhouse-based couple spent nearly £17,000 on a new roof only for it to be left in an incomplete state before the person hired to carry out the work disappeared.
Darren said: "I read about Helen and Bruce's tale and decided to help. I told them I would fix their roof for free if they supplied the materials."
Helen (35) was delighted when Darren offered to help, at a time when she was at her lowest ebb.
She said: "The work started in March and it all started going pear-shaped in mid-May. The work wasn't completed, or safe, and those responsible went underground.
"Darren was our knight in shining armour and he offered to help us off his own back. He came one day with seven or eight men and just blitzed it."
Darren's motivation for taking on the job was his disdain for those in the roofing trade who try to con people.
He said: "I did this because I am sick of my trade getting a bad name from people doing slip-shod work and basically stealing money.
"It's good to be able to show that we're not all bad and some of us know what we're doing and are not looking to take people for a ride."
The BBC television show Cowboy Trap have filmed footage of Helen and Bruce's story, to be shown in mid-October, and Helen was full of praise for Darren and his team .