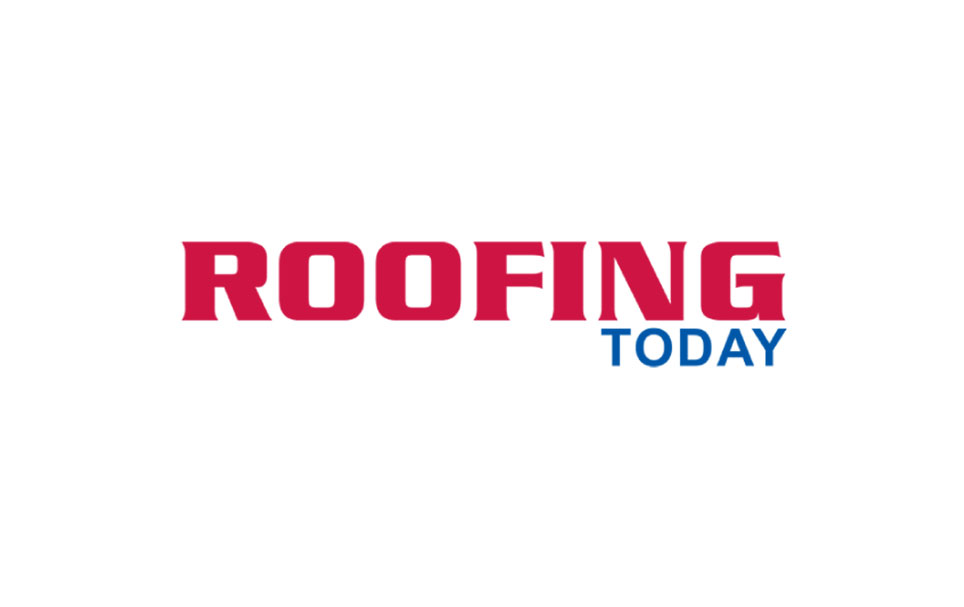 Occasionally in life you come across a new idea that seems so blindingly obvious you wonder why no one else has thought of it.
Before describing the idea in question, a little context is needed.
It will be news to few readers that the roofing industry has long been dogged with a negative public image. For example, research from the Federation of Master Builders (FMB) in 2018 found that a third of householders distrust tradespeople – with the roofing profession ranking bottom, as the least trusted trade.
Newspapers regularly carry stories of rogue roofers ripping off elderly and vulnerable homeowners. With this in mind, some roofing firms have put special policies in place for when they visit vulnerable customers, to ensure they can't be perceived as exploitative.
Other FMB research found that such public perceptions of construction firms frequently stop tradespeople being hired, costing the UK economy about £10 billion a year.
Indeed, one survey found that 80% of construction firms thought such poor public perceptions were hampering their business and, consequently, were in favour of a licensing scheme. It's a costly and sorry state of affairs that reputable roofing contractors are well aware of.
Yet, the vast majority of roofing contractors are professional, expert tradespeople who are responsible and trustworthy.
Darren McGhee, 38, Managing Director of Glasgow-based DMG Roofing & Building is one roofing contractor who has had enough of the poor press and is fighting back.
"There's nothing more heart-breaking than going to an elderly person's home and having to tell them that the work they've already had done on their roof, which may have cost thousands, was not up to standard and their roof is still leaking," says Darren.
"I really hate having to charge clients again to put right shoddy work and see them realise they've been scammed; I'm sick of the cowboys and I want to do something about it," he says.
Darren's inspired idea was to launch a roof maintenance scheme called My Roof Care in 2017. Home occupiers sign up to the scheme for 12 months at a cost of £12.99 a month. For that, they get two maintenance visits a year when their roofs are checked, gutters cleaned and any work needed is carried out free of charge up to a value of £500.
It's proved a popular idea in Glasgow with sign-ups in triple figures within the scheme's first year. Darren reports that its often adult children signing up their elderly parents to the scheme to stop them being prey to the opportunistic scammers that come to their parents' door.
Commercial organisations are getting in on the act too, with care homes, garages, schools and businesses wanting the assurance that their roof maintenance is taken care of by a reputable and qualified roofing contractor for a fixed fee.
Darren is also in talks with some big Scottish manufacturers and hotel groups to agree roof maintenance contracts across the businesses' premises, offering them bespoke packages.
So how does the scheme pay?
"We do an initial inspection and bring the roof up to standard if necessary. It's all about volume and numbers," says Darren. "We schedule up to 20 residential properties a day for a visit and work on a six-month calendar."
"None of it would have been possible without introducing some mobile workflow management technology to ensure it all operates efficiently and seamlessly. We now give each of the lads a tablet with a list of their jobs for the day. Using Workpal software, our roofers take before and after photos, get client sign off and upload the record back to the office. There's minimal actual paperwork."
Now, the plan is to extend My Roof Care across the UK with a franchise model. As a roofing contractor, you might wonder why you shouldn't just set up a scheme of your own.
Darren wryly comments: "I fully expect that, as our scheme gets more known, we will get copycats. But, being part of the My Roof Care brand means other contractors get the benefit of the £100,000 marketing investment we've got coming in 2019 to consumers. We've got Dom Littlewood as the voice of My Roof Care on radio advertising, van branding, print advertising, and bespoke technology all in the mix.
"Basically, it means that any contractor investing in a My Roof Care franchise can be ready to go within a few weeks and able to focus on what they know – the roofing – rather than spending months setting up their business.
"It may be quite a leap for some roofers. The principle behind My Roof Care is transparency. We need to show our clients that we've got nothing to hide. That means lots of social media, photo evidence of work, transparent costing. It's only the cowboys that hide in the dark," adds Darren.
https://www.roofingtoday.co.uk/wp-content/uploads/2019/01/RT-80-Jan19-digital1.pdf