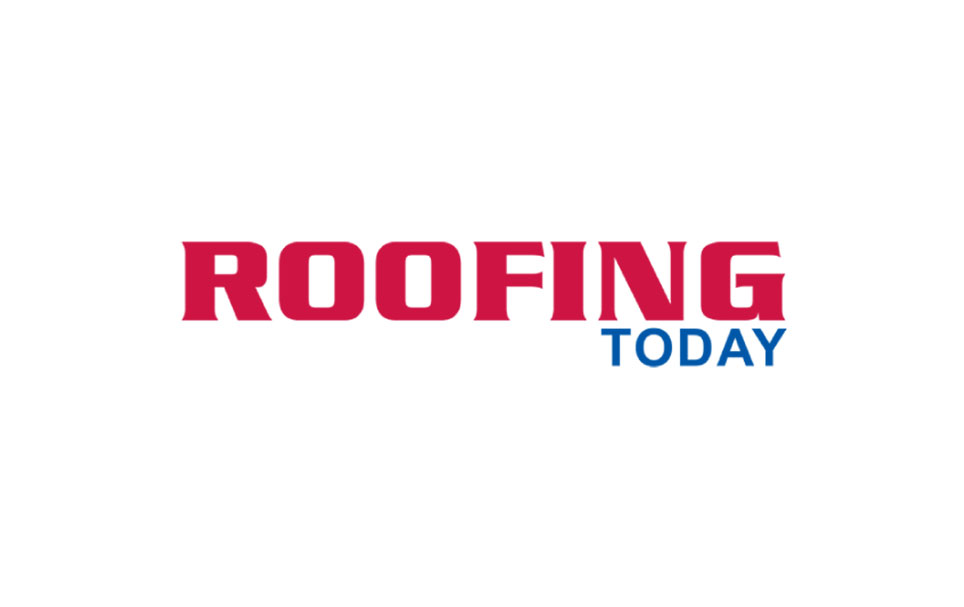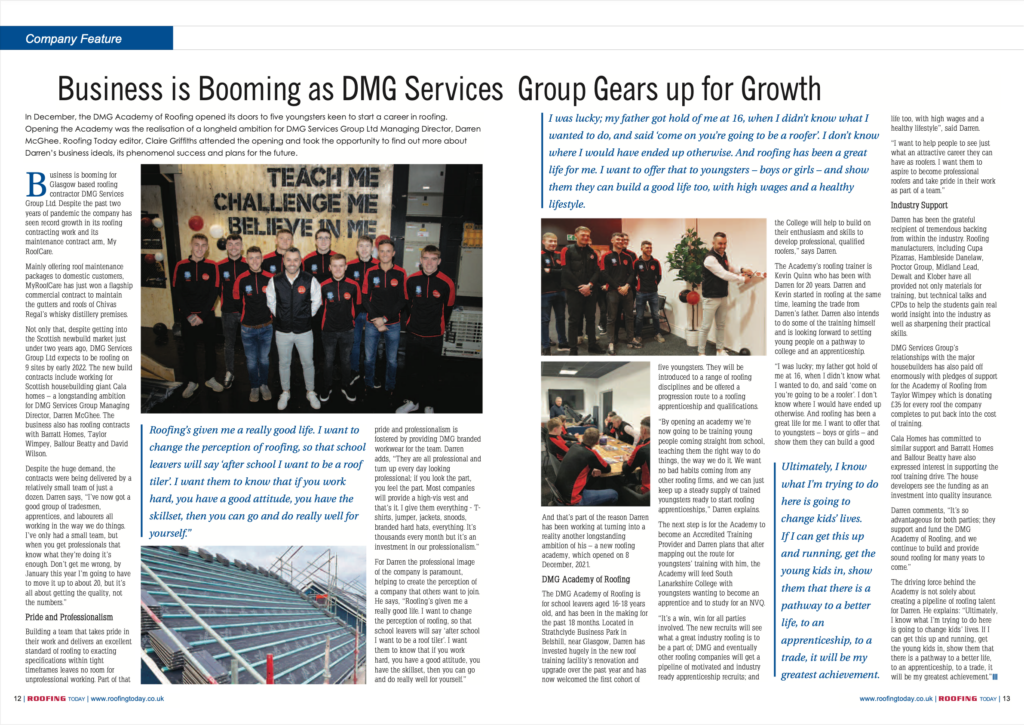 In December, the DMG Academy of Roofing opened its doors to five youngsters keen to start a career in roofing Opening the Academy was the realisation of a long held ambition for DMG Services Group Ltd Managing Director, Darren McGhee. Roofing Today editor, Claire Griffith attended the opening and took the opportunity to find out more about Darren's business ideals, its phenomenal success and plans for the future.
Business is booming for Glasgow based roofing contractor DMG Services Group Ltd. Despite the past two years of pandemic the company has seen record growth in its roofing contracting work and its maintenance contract arm, My RoofCare.
Mainly offering roof maintenance packages to domestic customers, MyRoofCare has just won a flagship commercial contract to maintain the gutters and roofs of Chivas Regal's whisky distillery premises.
Not only that, despite getting into the Scottish newbuild market just under two years ago, DDMG Services Group Ltd expects to be roofing on 9 sites by early 2022. The new build contracts include working for Scottish housebuilding giant Cala homes – a longstanding ambition for DDMG Services Group Managing Director, Darren McGhee. The business also has roofing contracts with Barratt Homes. Taylor Wimpey, Balfour Beatty and David Wilson.
Despite the huge demand, the contracts were being delivered by a relatively small team of just a dozen. Darren says, "I've now got a good group of tradesmen, apprentices, and labourers all working in the way we do things. I've only had a small team, but when you get professionals that know what they're doing it's enough. Don't get me wrong, by January this year I'm going to have to move it up to about 20, but it's all about getting the quality, not the numbers."
Read full article on Roofing Today