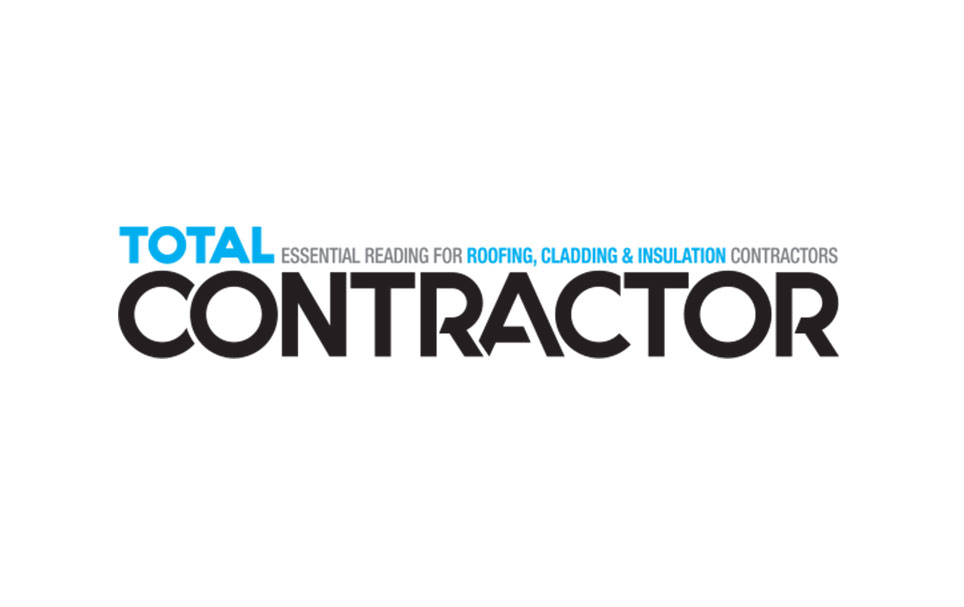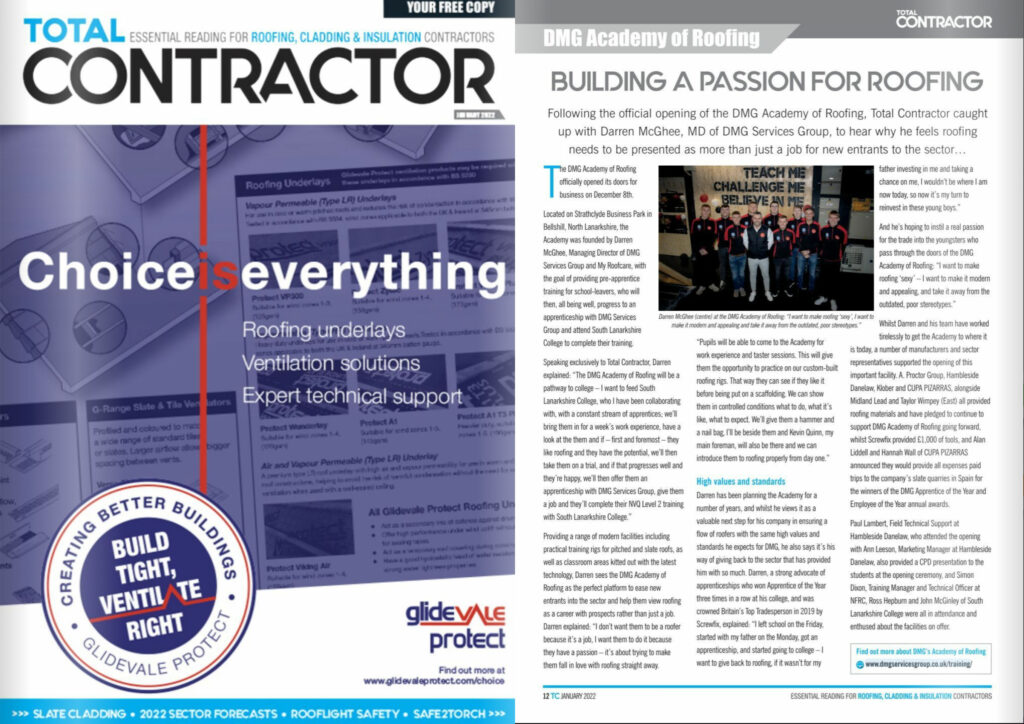 The DMG Academy of Roofing officially opened its doors for business on December 8th.
Located on Strathclyde Business Park in Bellshill, North Lanarkshire, the Academy was founded by Darren McGhee, Managing Director of DMG Services Group and My Roofcare, with the goal of providing pre-apprentice training for school-leavers, who will then, all being well, progress to an apprenticeship with DMG Services Group and attend South Lanarkshire College to complete their training.
Speaking exclusively to Total Contractor, Darren explained: "The DMG Academy of Roofing will be a pathway to college – I want to feed South Lanarkshire College, who I have been collaborating with, with a constant stream of apprentices; we'll bring them in for a week's work experience, have a look at the them and if – first and foremost – they like roofing and they have the potential, we'll then take them on a trial, and if that progresses well and they're happy, we'll then offer them an apprenticeship with DMG Services Group, give them a job and they'll complete their NVQ Level 2 training with South Lanarkshire College."
Providing a range of modern facilities including practical training rigs for pitched and slate roofs, as well as classroom areas kitted out with the latest technology, Darren sees the DMG Academy of Roofing as the perfect platform to ease new entrants into the sector and help them view roofing as a career with prospects rather than just a job. Darren explained: "I don't want them to be a roofer because it's a job, I want them to do it because they have a passion – it's about trying to make them fall in love with roofing straight away.
Full article available on Total Contractor – January 2022 issue